Relationships Matter
February 8, 2023
Many builders "talk" about their great relationships with their trade partners, but how many of them have a Builder Trade Alliance?
The purpose of this unique Trade Alliance is to create an open and cooperative relationship between trades and Kent Homes. The goal is to create an atmosphere of cooperation, communication, quality, pride, and completion in all processes during the construction of a new Kent Home. Kent Homes dedicates the time and resources to truly listen to our trade partners and to bring actionable improvement to our build process.

The Kent Homes Builder Supplier Trade Alliance meets every month to discuss issues, ideas, and how to work better together. Over seven years later, this cooperation between builder and suppliers has resulted in reduction in waste, strong open lines of communication amongst trade partners and builder with continued learning for the best possible home for Kent homeowners.
Hear directly from some our Trade Partners as to how the Trade Alliance has positively impacted their businesses:
"I have been a member of the trade council since 2015 and it has benefitted my business greatly. We meet monthly to discuss ways to be more efficient and avoid mistakes. I have formed valuable relationships with other subcontractors, which has helped improve communication when problems arise on the job. We can prevent wasted trips to job sites by identifying key areas where our work overlaps and how to not interfere with each other. The trade council has been invaluable in increasing our productivity by saving time and resources."
~ Bob Padula, Owner of Risley Padula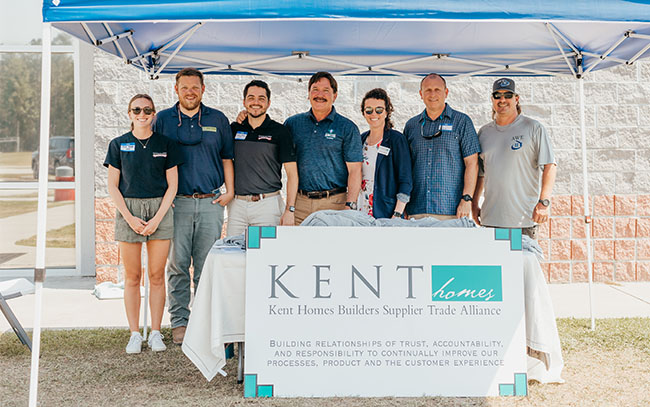 "The Trade Alliance has been invaluable to our business relationship with Kent Homes. Over the years, the Alliance has given us a space to find solutions to jobsite and pre-construction challenges, leading to more efficiency and smoother operations in the field. Through the Trade Alliance, Kent Homes is an industry leader in developing communication with and between trades to better the home-buying experience for the homeowner."
~ Ross Jewell, VP of Overhead Door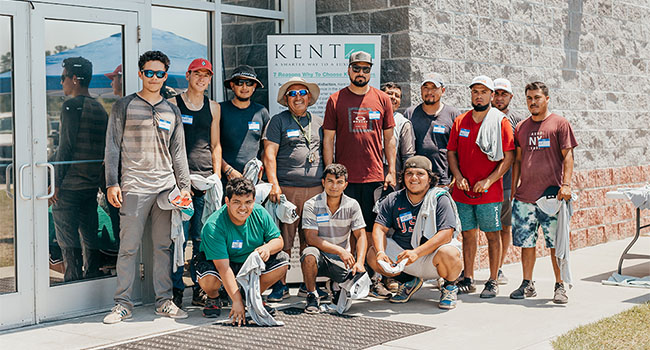 "The Kent Homes Builder Supplier Trade Alliance is a tool that has helped our company eliminate waste in time and material, improve the quality of our installs, and build strong relationships with other trade contractors and the builder. The trade council is unique to Kent Homes and shows they truly listen, care, and want success for their partners."
~ Jeff Porter, President of Rugworks
The Kent Homes Builder Supplier Trade Alliance is one of the many reasons to choose Kent Homes. Want to learn more about the Trade Alliance or what differentiates Kent Homes from the rest? Visit our website or contact us today to learn more!
Previous Article
Mortgage Rates
Next Article
Great Investment Opportunity Available