Get Interactive with Kent Homes
July 22, 2022
Visualizing Kent Homes plan layouts is super fun and easy to do with our online interactive floor plans! Head to our floor plans page and look for the Interactive Plan link to get started.
You can add popular options to the floor plan to see how they look i.e. optional master bath, bay windows, outdoor fireplace, angled garage, garage extensions, various loggia layouts, and more! (per plan)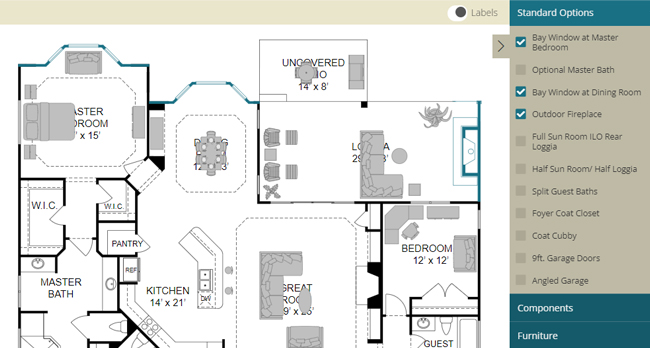 Our interactive floor plans give you the ability to place furniture and household items, electrical components, reverse the layout, make notes on it, save it, and print it! Click here to start browsing our floor plans and create your ultimate floor plan.
The Bluffs or Scattered Site questions contact:
Kate DaSilva 910-742-5736 or kate@kenthomes.net

St. James, Oyster Harbour or Scattered Site questions contact:
Carol Hobbs 910-619-0777 or carol@kenthomes.net

Compass Pointe or Brunswick Forest questions contact:
Kayla Paladino 910-599-6739 or kayla@kenthomes.net
Next Article
Perspective Is Important